Smoothies that give you a Boost in the AM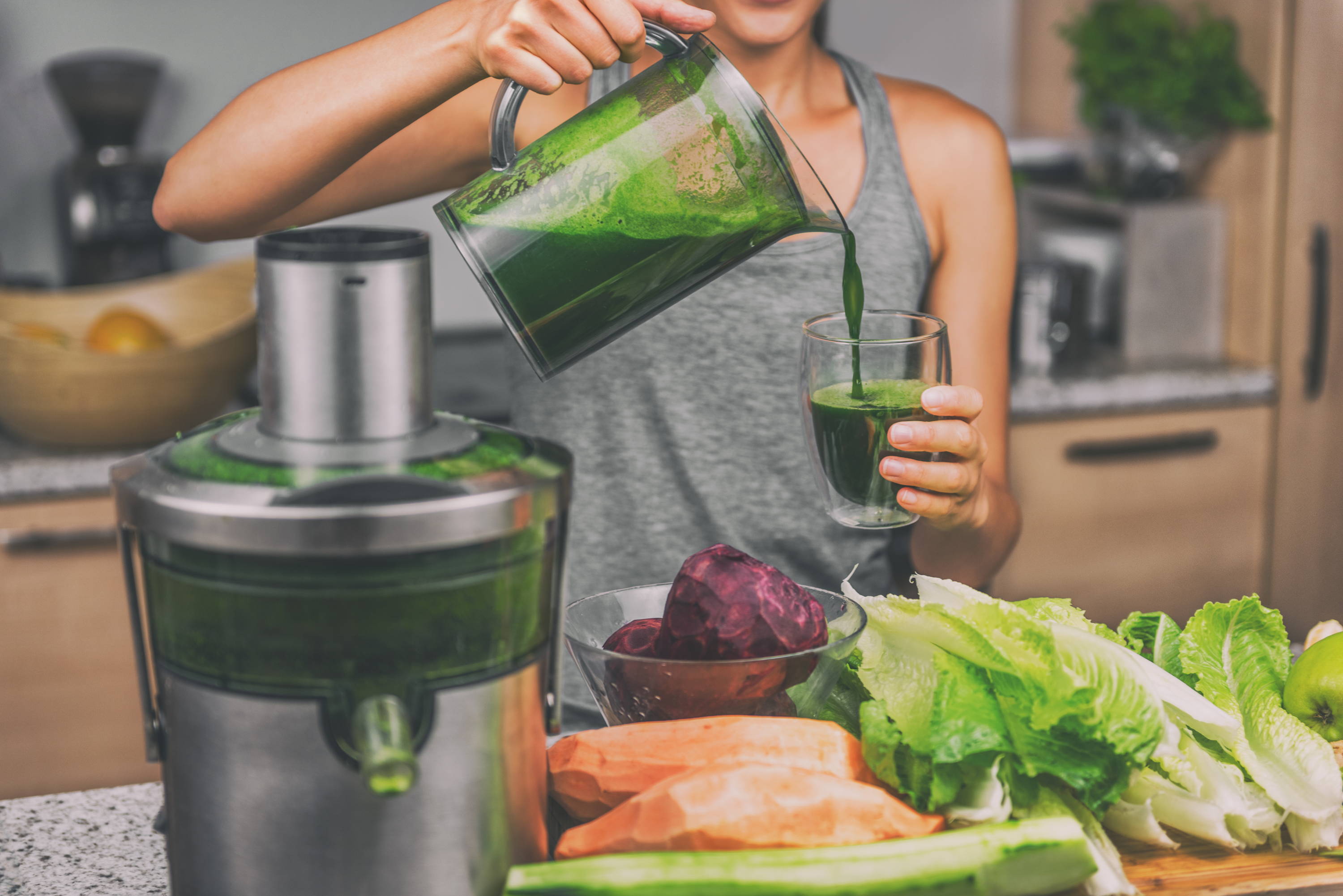 ---
Boosting your energy naturally is very important every morning. I don't know about you, but I definitely need it. This is why I always make sure my breakfast provides all the right amounts of Vitamins and minerals while giving me the energy I will need for the day.
Smoothies every morning has been my breakfast for the past year. Its so easy and convenient (if prepared in advance) and full of nutrients that I even got my husband into it.
It definitely took a bit to get used to not getting the usual morning scramble eggs, but honestly these smoothies have done wonders for our digestive system and I feel they give us more energy than any other type of breakfast.
Here I am sharing some of my ultimate favorite smoothies that I've collected over the past year on Pinterest.
Enjoy!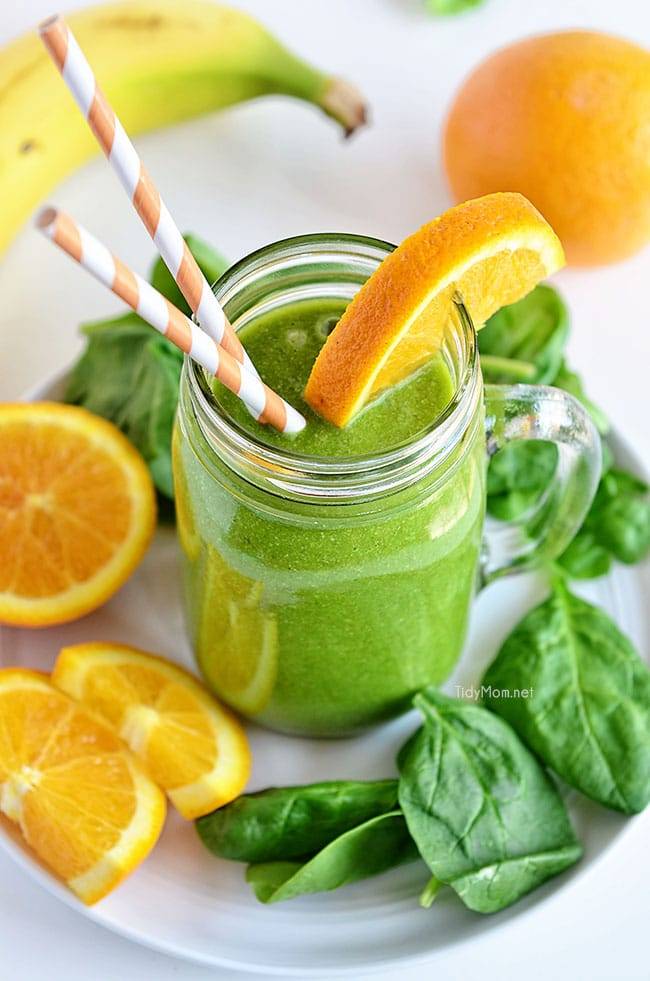 ---
This Energy Lift Tropical Green Smoothie is full of fresh fruits and dark leafy greens that provide energy and a fast healthy meal that actually tastes good.
ENERGY LIFT TROPICAL GREEN
YIELD:
1 LARGE OR 2 SMALL GLASSES
ADDITIONAL TIME:
1 MINUTE
1 packed cup spinach

1/2 cup orange juice (fresh squeezed, or no sugar added)

1/2 cup of ELECTROADE Orange/Mandarin

1 medium orange, peeled and sliced

3/4 cup pineapple, frozen

1 small banana, sliced and frozen

2 tablespoons coconut flakes

1 teaspoon chia seeds (optional)

1-2 tablespoons protein powder (optional)
INSTRUCTIONS
Add spinach, orange juice and ELECTROADE to blender and blend until smooth. Add remaining ingredients and blend well.
Enjoy!!
NOTES
For the best results (no leafy chunks) when making green smoothies: add leafy greens and liquid to blender and blend until smooth. Then fruit (and other ingredients if you are using any) and blend again until well combined.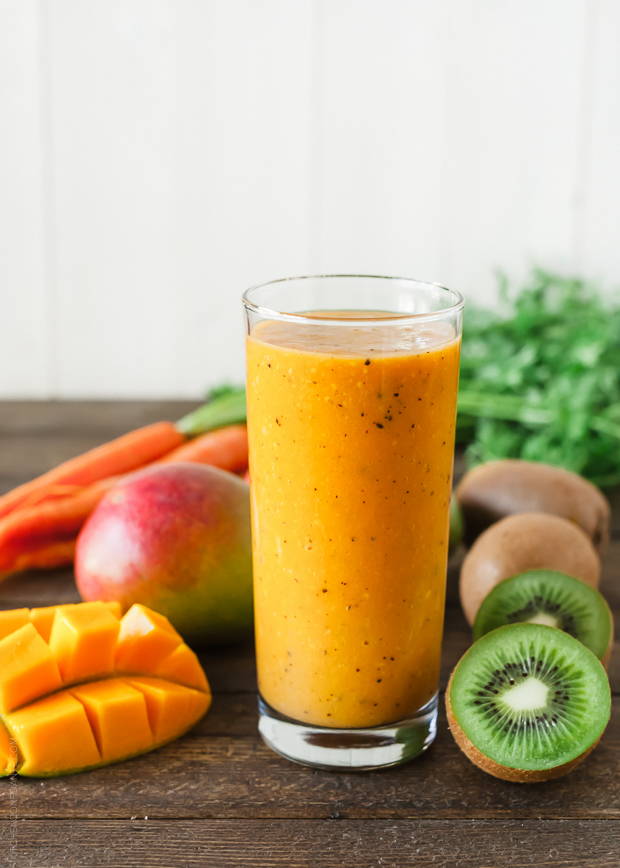 ---
This Energy booster smoothie is like a cool mist on a hot summer day. Carrot juice is incredibly good for you, and so refreshing with this tropical twist.
CARROT MANGO AND KIWI SMOOTHIE
1 cup carrot juice
1 cup frozen mango chunks slightly thawed
2 kiwis peeled and quartered
INSTRUCTIONS
Place the carrot juice, frozen mango and kiwis in a blender. Blend until smooth and serve immediately.
Enjoy!!
NOTES
This recipe makes one 16-oz or two 8-oz servings.
ENERGY BURST HEALTHY MORNING SMOOTHIE
Prep Time: 5 mins
 Yield: 3 servings
 

1 cup fat free, plain yogurt

1/2 cup Orange/Mandarin ELECTROADE

1 cup caffeinated green tea, chilled

1 banana

1 cup raw kale, roughly chopped

1/2 cup cantaloupe, diced

1/2 cup honeydew, diced

1/2 cup pineapple chunks, frozen

1/2 cup blueberries, frozen

1 teaspoon chia seeds
INSTRUCTIONS
Blend all ingredients in a blender until completely combined. Sprinkle with a pinch of chia seeds and serve chilled.
Enjoy!!